Professional Development for Educators!
Next-day strategies to promote classroom success with outstanding sample materials, tools and ideas.
Accolades for Our Seminars
Investing in Evidence-Base Classroom Management for Your Teachers Is More Important Than Ever Before.
Our Teacher-Focused Training Programs
Our Teacher-Focused Training Programs Help Schools and Classrooms Establish Successful Sustainable Learning Environments
Increases teacher job satisfaction
Registration is Now Open!
Curriculum Comes First… but Discipline Does Too!
Multiple Warnings and Repeated Requests No More!
Learn effective research based strategies
Earn up to THREE (3) Graduate Credits
Hurry – seating is limited!
What Educators Are Saying…
Lee King, Elementary Teacher
"The most informative useful seminar I have ever attended in 20 years of teaching. These strategies give teachers the tools to teach effectively without wasting instructional time to address discipline issues. Awesome!"
M. Bar-David, Walton Colton Middle School Teacher
"Fabulous seminar! Valuable knowledge and resources. Thank you!"
Gary Childs, Monterey High School
"This is a perfect way to start the school year! Even after 23 years in the classroom, I still need to work on developing effective classroom management strategies! This was a good day!"
Learn strategies for TOMORROW!
Such as, how to:
♦ Decrease discipline challenge and increase focus on teaching
♦ Empower students to learn appropriate classroom behavior
♦ Eliminate multiple warnings and repeated requests
♦ Develop classroom rapport and expand parental involvement
♦ Teach more of your curriculum each year
♦ Raise standardized test scores for all students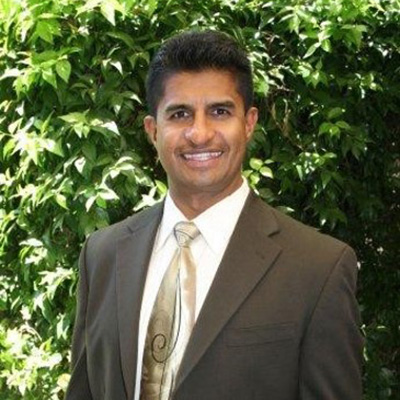 About Dr. Johnny Alvarado
K-18 Educator, K-12 Administrator, Author, Climate and Culture Change Agent
Dr. Johnny Alvarado is an alumnus of California State University, Fresno, where he has earned a Bachelor of Science Degree in Business Administration (Accountancy), a Masters of Arts Degree in Education, and a Doctorate Degree in Education. Johnny has taught in three different school districts with experiences that span from elementary through secondary settings. Additionally, he has served as an assistant principal and principal in elementary, middle, and high school education settings, and currently serves as Assistant Superintendent in Parlier Unified School District.
About Dr. Bobbi Maher
K-12 Educator, Acclaimed Presenter
Bobbi Maher, Ed.D. of Learning Power Solutions and Research is a true powerhouse in the world of K12 education. With over 25 years of hands-on teaching experience, Bobbi has dedicated her life to helping educators optimize their instructional practices. She combines her extensive educational study and research with real-life experience to provide unparalleled insights into the needs of today's classrooms. In her workshops, Bobbi shares the research-based principles and strategies of Time to Teach classroom and behavior management, all from the perspective of someone who has lived it and knows what works. With Bobbi on your team, you can be confident that you are getting the very best in educational expertise and guidance.
8:00 – 8:30 Registration
8:30 – 10:00 Seminar
10:00 – 10:15 Morning Break
10:15 – 11:45 Seminar
11:45 – 1:00 Lunch Break
1:00 – 2:15 Seminar
2:15 – 2:30 Afternoon Break
2:30 – 3:30 Seminar Registration Pricing to Meet Your Needs.
Registration Only
$225.00
Cost includes training and materials
1 Credit
$379.00
All cost includes Training, Materials, and Graduate Credits!
2 Credits
$479.00
All cost includes Training, Materials, and Graduate Credits!
3 Credits
$579.00
All cost includes Training, Materials, and Graduate Credits!
Do you need help registering...
OR

...do you need to talk with someone?
A K12 In-service representative is ready to help you select the K12 In-service training program that's right for your school.
Ask about our on-site training for groups of 10 or more teachers.
Address
K12 In-Service by the Center for Teacher Effectiveness
220 East Avenue
PO Box 14001 PMB 469
Ketchum, ID 83340
Phone Number
(800) 641-2068
Fax Number
(800) 801-1872